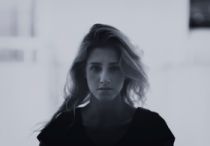 Storydrops
[Designer]
Storydrops
[Profile]
Storydrops is a Greek fashion collection launched in 2013 signed by Electra Vasileiou. Electra graduated from Parsons the New School for Design in New York as a fashion designer and photographer and she currently designs and produces her collection in Athens, Greece.
Storydrops is a fresh fashion line, which aspires to explore the garment within its wider context of representation. The idea of Storydrops is to ascribe to the contemporary garment a revitalized identity of belonging. The garment is created through its association with the culture in which it belongs, which it creates and which it reflects.
In a world that is becoming increasingly detached from tradition, Storydrops aims at using imagination and storytelling to create the context within which our garments will manifest, and just as each story is unique, so is each garment. Using many voices, many drops, many stories, this adventure is well on its way to create fantasy through the handmade garment that reflects nostalgia and experimentation enfolded in a creative cloud.