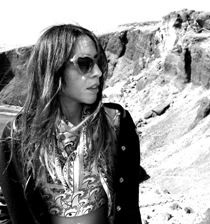 SOMF
[Designer]
SOMF
[Profile]
SOMF is a women's clothing line, specialised in tongue in cheek, digital printed, embroidered and laser cut separates, based in Greece.
Its designer, Mariaflora Lehec, a Central Saint Martin's graduate, has worked with leading British designers, such as Christopher Kane amongst others, before launching SOMF as a project between like minded Athenians in 2009.
SOMF, boasts numerous collaborations with music artists and household brands, has been featured in some of the most prestigious Greek and International based magazines, websites and blogs and will show their Spring Summer 2016 at the 18th Athens Xclusive Designer's Week in collaboration with Stokke.