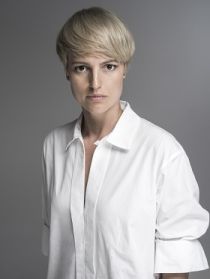 Parthenis
[Designer]
Parthenis
[Profile]
Founder Dimitris Parthenis opened his first store in Athens in 1970. Nine years later he opened the boutique in Mykonos, a constant source of inspiration, and a stepping-stone for an international career.
Today, with his daughter Orsalia Parthenis at the creative helm, the identity remains timeless with a gender-bending, minimal feel, and elegant Greek aesthetic. Premium basics in high quality fabrics create wardrobe staples for a refined and elevated everyday look.  This book contains a collection of precious items that have been the core of Parthenis for the last 45 years.
Parthenis collections are designed and produced in Athens, Greece.