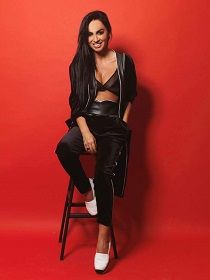 Parle moi
[Designer]
Parle moi
[Profile]
Tamara owner of "Parle Moi" brand, designs clothes for women that characterised by sophisticated style and elegance.
Inspirations for her creations are based on her radical fashion perspective which was initially influenced by designers such as Alexander McQueen, Manis Arora etc.
The combination of authenticity, minimalism and fantasy in her creations, caused the warmest reviews and was awarded by the two top prizes of Athens Fashion Week 2015 as Best Fashion Designer & Best Fashion Ambassador, thus giving, her first mark to the fashion industry.