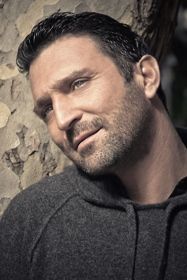 Panos Apergis
[Designer]
Panos Apergis
[Profile]
Panos Apergis is an insightful fashion designer, a stylist with constant presence in the press, cinema, TV, and with great experience in the creation and management of big retail shops and fashion ateliers.
Following an early kickoff in fashion during his childhood and intensive seminars in Italy and Greece, he worked on clothes remaking for a store in Mykonos and collaborated closely with Nikos Anastopoulos (2004-2006).
Panos Apergis' first participation in fashion shows took place 15 years ago, in Milan and Bologna, and since 2009 he has participated in three Athens Fashion Weeks.
Since 2006, he has also worked as a costume designer, in collaboration with Evelyn Sioupi, for well known directors like M. Reppas, Th. Papathanassiou, K. Giannaris and S. Kraounakis.
For the past three years, Panos Apergis has extended his creativity in the area of jewellery design, creating unique sets, with the use of industrial material like high-pressure pipes or rubber in combination with traditional ways of casting metal.