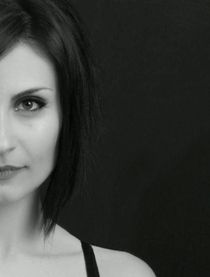 Pamela Sietos
[Designer]
Pamela Sietos
[Profile]
Pamela was born in Connecticut, U.S.A, and currently lives in Athens, Greece. Brought up in a family where thread, needles and pins were a tradition handed down from mother to daughter, she developed an interest for sewing and designing from a very young age. After exploring other creative avenues, she holds a degree in Interior Designing, Pamela's constant love and passion for fashion design led to her pursuit of a career in the fashion Industry. She attended Veloudakis Athens Fashion Design School, and has had the opportunity to work in many fashion events.
In 2012 she attended the Athens Xclusive Designers Week, as a co-creator of the PixieMud line, and was awarded the 'Trend Setter' by MTV prize in the New Designer Awards.
As of March 2013, Pamela has created her personal collection under her name. Her constant inspiration for her designs is every woman of all ages that has a positive attitude towards life.