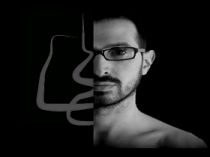 Nassos Ntotsikas
[Designer]
Nassos Ntotsikas
[Profile]
Philosophy
Nassos Ntotsikas is reimagining knitwear, giving it a fresh face and maximizing its natural adaptability. Inspired by the infinite possibilities presented by knitwear, the Nassos Ntotsikas brand offers a refined collection of high quality knitted attire.
About
Having obtained a degree in Costume and Fashion Design from the Accademia di Costume e di Moda di Roma, he then specialized in textiles and knitwear. Early in his career, Nassos worked in film and television. He then took that experience and applied the skills to the world of high fashion. He has collaborated with some of the biggest names in the fashion industry, both in Greece and around the world. In 2011, Nassos launched the Nassos Ntotsikas brand. Soon afterwards, he won the Best Trendsetter Award at the Athens Exclusive Designers Week. In 2013, he unveiled his Bridal Collection. By the start of 2014, Nassos had opened his own atelier in Athens. His atelier is a space for creative expression and experimentation: it is where he makes his dreams reality. Nassos recently launched his second line, Pure | Nassos Ntotsikas.
Inspiration
Our logo is a spinner's wheel: an abstract rendering of a simple, traditional mechanism. The wheel reminds Nassos of his grandmother, who worked on one herself, but at the same time, it symbolizes the designer's attention to detail and concern for celebrating each client's individual style. Women who wear the Nassos Ntotsikas label are independent, unique, graceful and feminine. What sets the Nassos Ntotsikas brand apart is its combination of modern styles and simple lines that serve to compliment a woman's curves. Nassos Ntotsikas designs garments of unsurpassed elegance made of soft yarns that caress the body.
Production
Nassos Ntotsikas combines tested and true techniques of the past with the cutting edge garment technology. The result is a line of knitwear that is manufactured exclusively in Greece, on production looms, and sewn by hand. Nassos boundless creative energy and love of the craft have led him to create two separate lines. The Nassos Ntotsikas line features a youthful, casual look and affordability. Geared toward a sophisticated clientele, Pure | Nassos Ntotsikas is more appropriate for a fancy night out. Nassos Ntotsikas is quickly gaining an international reputation as a leading knitwear designer, and his designs are getting noticed by an elite, trendsetting clientele. His collections are distributed by select retailers in Greece, Italy, Spain, Cyprus and Egypt.