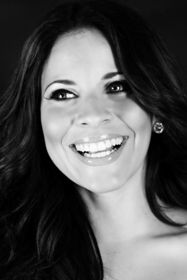 Castro-Rojas
[Designer]
Castro-Rojas
[Profile]
Charlyn Castro-Rojaswas raised in Central Florida and her native country Puerto Rico. She took her career in the fashion industry far more serious in 2002 while studing Psychology at the University of Sacred Heart in Puerto Rico. The desire to form her own fashion began with a couple of friends where she began working on her fashion line and what now in 2011 would be called Castro-Rojas.
Continuing the years she worked for companies like Esprit, Ann Taylor, opened up her own jewelry business with a friend, Calvin Klein and recently in 2009 Michael Kors. It was only after working with the labels Calvin Klein and Michael Kors when Mrs. Castro-Rojas took it upon to separate her work from such entities and re-establish the desire as a fashion designer. In her years with Michael Kors her own knowledge expanded far beyond and her motivation to construct what she had once begun took her desire to another level. With the company Mochael Kors she was full on charge of apparel visuals and grasped an insight of expectancies from the company and how to execute such in correlation to their needs.
Recently in 2011 Mrs. Castro-Rojas began the production of Castro-Rojas fashion line. In the midst of finding the right aid, Founder Charlyn Castro-Rojas united her vision with Mirian Corsino by coincidently forming unification in their visions. Since then both ladies have partnered to create the full launching of Castro-Rojas in 2012 in the U.S. thought numerous fashion shows. With a wide range to Fashion background both have unified their perspective to convey the construction of an expandable brand Nationwide and Internationally.
facebook
twitter