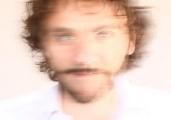 Adam Jones
[Designer]
Adam Jones
[Profile]
Born in the U.K Adam studied fashion at Brighton University where he discovered a passion for knitwear and textiles. After his degree he left England for Paris where he became knitwear designer for Kenzo for 5 years. He then moved to Christian Dior where he was head of knitwear for 7 years with John Galliano.
In 2001 he presented his first collection under his own name at the Palais de Tokyo in Paris and the success was immediate. The creative universe of Adam Jones, pure lines and innovative associations of luxury materials contributed to the implantation of the brand across the most prestigious luxury boutiques and department stores of the world.
While silhouettes are kept pure and refined, Adam has made fusion the backbone of his work. The designer, passionate about his raw materials, is on a constant quest for innovation. This has led Adam to develop his own yarns, lace and couture fabrics in collaboration with specialist suppliers over the years.
Pushing back the boundaries of design, Adam melds luxury knits, crochet, fur and fabrics with the precision of a master jeweler. Adam's clothes are tactile and sensual, encouraging women to slip into them like a second skin.
Working with a close-knit team of collaborators in his Paris atelier, Adam strives to dress women for every moment of their day, creating clothes that surprise and delight with their subtlety and originality.