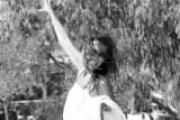 Twisted Classics by Katia Delatola
[Designer]
Twisted Classics by Katia Delatola
[Profile]
Creator and designer Katia Delatola, graduated from California Institute of Arts, Los Angeles and then continued her design studies in Central Saint Martins, College of Art & Design, London.
Twisted Classics label was born there, in August 2004 and the first collection was carried by the famous Paul & Joe boutique in London. Since then Twisted Classics have been placed in several boutiques in London, New York, Los Angeles and Tokyo and the label has participated in many Trade Shows worldwide.
In October 2006, Katia decided to return in Athens, Greece. As an upcoming young and talented designer, she introduced the label through many successful events, as well as with the opening of her own Fashion Apartment in Glyfada. Editorials and articles about her label have been featured in magazines such as Vogue, Life&Style, Hello, Votre Beaute, and Madame Figaro amongst others. In March 2009, she opened her atelier doors in the heart of Athens, in the Kolonaki area; a very welcoming and artistic environment, with made-to-measure services and ready-made garments created every month; a place where customers feel truly inspired.
Her unique way of understanding and creating fashion interprets through the exclusive hand-drawn prints and designs, strongly influenced by her animation experience in the past. Her collections can be characterized as intriguing and whimsical, all telling us a story we like to hear...