The new designer Sinister attended the Central Saint Martins University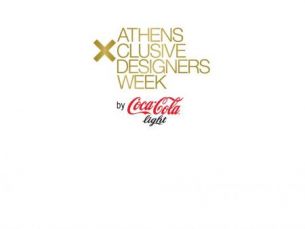 The new designer Sinister attended the Central Saint Martins University, due to the scholarship she won through her participation at the 16th Athens Xclusive Designers Week by Coca-Cola light!

New designer Alexia Lapioti, who is the creator of Sinister brand, returned excited and very happy from her trip in London, where she attended to the short course at the famous Central Saint Martins University. Alexia Lapioti was the winner of the Best Catwalk Award of the New Designers Awards of the international fashion week, Athens Xclusive Designers Week, which at the 16th event was sponsored by Coca-Cola light, the favorite drink of women, which embraced both the event and the NDA institution, proving its actual love for fashion and its new representatives. The Best Catwalk Award, that was offered by Coca-Cola light which supports the dreams of the new creators with actions, ensured to the young designer a scholarship at the "Fashion Design & Marketing" course, at the No.1 fashion university worldwide, Central Saint Martins University in London, including all the costs about the transportation and the accommodation for the schooling period.
Alexia attended the "Fashion Design & Marketing" course and learnt how exactly the fashion industry operates, as well as the commercial part of it. Furthermore, she had the opportunity to get trained on some key points of the fashion creation process, from the design and the choice of colors and fabrics, to the sale and promotion of a collection and the principles of fashion marketing, which are related to the creation and the "attractiveness" of a fashion brand.
"The scholarship at the Central Saint Martins, which was provided by the Award of AXDW by Coca-Cola light, gave to me the opportunity to learn basic principles about my brand's marketing, by a professional of this sector with many years experience, Professor Eric Charles", Alexia said. "I got my feet wet about the academic level fashion studies and I learnt very useful information about what I should do from now on. Furthermore, Erica suggested to us some very interesting fashion exhibitions, during our stay in London, that we should definitely visit, one of them was the "Savage Beauty" by Alexander McQueen and Gareth Pugh's exhibition at Galeria Melissa in Covent Garden, who celebrated the 10th anniversary of his label. I would like to thank Athens Xclusive Designers Week and Coca-Cola light for this beautiful and unique experience!"

Once again, the dream of a new designer came true through the New Designers Awards platform, which AXDW has established since its inception, setting as main priority the promotion of the new talents in national and global fashion sector and providing the opportunity to emerging new designers to meet the fashion world, and the sponsorship by Coca-Cola light which supported the new designers at the 16th AXDW, who claim their right to make their dream to come true with talent and vision.
More information and details about the event are announced on the website and the official social media pages:
www.axdw.gr facebook.com/axdweek twitter.com/AXDWeek youtube.com/AXDWeek instagram.com/axdweek pinterest.com/axdweek