Applications for the 23rd AXDW New Designers Awards are now open!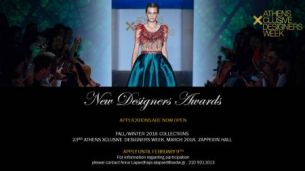 The Fashion Week of Athens gives you the chance to make your dream come true by participating in the contest of New Designers Awards of 23rd AXDW.
We are looking forward to meet you!
The applications will be open until February 9th.
For information regarding participation please contact Anna Lapardhaja alapard@axdw.gr, 210 9211013