15th Athens Xclusive Designers Week welcomes Angelos Bratis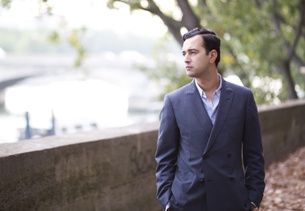 15th Athens Xclusive Designers Week welcomes Angelos Bratis, a Greek fashion designer of international fame!
29 March - 1 April 2014, Ethniki Asfalistiki Conference Center
Athens Xclusive Designers Week with great pleasure welcomes the international Greek fashion designer Angelos Bratis.
The designer is coming from Milan for the presentation of his new collection of A/W 2014 - 2015 at the international fashion week of Athens, that will take place from March 29th until April 1st, at the Ethniki Asfalistiki Conference Center.
Angelos Bratis for the past few years has been living and working in Milan, while having the opportunity to present his collections in the most famous and desired fashion shows in the world: New York, Paris, Amsterdam, Rome and Milan!  In July 2011, he won the 1st prize at the annual competition of new designers in Rome's fashion week «Who Is On Next?», adding to his CV a rather impressive and important distinction with international recognition.
The light and movement are basic elements of his creations, which harmonize completely with the essence of real life geometry and architecture. His collections include fluid clothes that follow the movement of the catwalk and take the shape of the body that wears them, while they possess an authenticity of Greece and a complicated simplicity.
The international fashion week Athens Xclusive Designers Week, from its inception, has been supporting and promoting Greek designers that live and work abroad, whose international recognition and success sets a bright example for the new and upcoming designers as well as the Greek fashion market as a whole.
15th AXDW presents the trends for the new season with important designers from Greece and abroad, as well as new talents that are competing in the New Designers Awards for important trophies and unique parallel events!
15η ATHENS XCLUSIVE DESIGNERS WEEK
Autumn/Winter 2014 - 2015
29 March - 1 April 2014
Ethniki Asfalistiki Conference Center (103-105 Syggrou Avenue, Athens)
Under the auspice of: HEPO - Hellenic Foreign Trade Board,  ADDMA - Athens Development and Destination Management Agency, HRBA - Hellenic Retail Business Association, FING - Federation of Industries of Northern Greece, PEA - Panhellenic Exporters Association, SEVE - Greek National Business Association, PATIKC - Pan-Hellenic Association of Trade and Industries of Knitted Clothes
Ethniki Asfalistiki Conference Center is managed by the Athenaeum InterContinental Athens.
More details about the organization are announced on the website and on the official pages on social media:
www.axdw.gr facebook.com/axdweek twitter.com/AXDWeek youtube.com/AXDWeek instagram.com/axdweek pinterest.com/axdweek